Regular price
Rs.5,499.00 PKR
Regular price
Rs.9,499.00 PKR
Sale price
Rs.5,499.00 PKR
Unit price
per
Sale
Sold out
1. 16 Colors and 4 Flashing Modes
2. IP 65 Water Proof 
3. Remote Control 
4. Adjustable Brightness 
5. Metal Body 
6. 1 Year Warranty
7. Tempered Glass Front
8. Power 50W and 100W Available
Introducing our remarkable 50W/100W LED RGB Flood Light with 16 Colors and Remote Control! This innovative lighting solution brings a world of vibrant possibilities to your home or outdoor space. With its array of key features, this flood light is designed to elevate your lighting experience and create a captivating atmosphere for any occasion.


Key Features:

1. 16 Captivating Colors: Immerse yourself in a spectrum of vibrant hues. Choose from 16 stunning colors to set the perfect ambiance and create a captivating visual display.

2. Wireless Dimming: Effortlessly adjust the brightness of your flood light with wireless dimming capabilities. Achieve the ideal lighting level to suit your mood and needs, all with the convenience of a remote control.

3. Waterproof Design: Built with professional waterproof technology and boasting an IP65 protection level, this flood light is engineered to withstand rain and humidity. Enjoy reliable performance and peace of mind, even in challenging weather conditions.

4. Durable Construction: Crafted with a sturdy combination of die-cast aluminum and tempered glass, this flood light ensures durability and longevity. It is built to withstand the test of time and deliver consistent, high-quality lighting.

5. Easy Installation: Say goodbye to complicated setups. This LED RGB Flood Light offers hassle-free installation, with no need for intricate wiring. Simply plug it in, and you're ready to enjoy the stunning light effects.

6. Energy Efficiency: Experience brilliant illumination while saving energy. This flood light is designed to be energy-efficient, reducing electricity bills without compromising on brightness or color vibrancy.

7. Versatile Applications: Whether for residential or commercial use, or for parties and celebrations, this flood light is a versatile lighting solution. Its multi-color capabilities and customizable effects make it ideal for creating dynamic displays and captivating lighting scenes.


View full details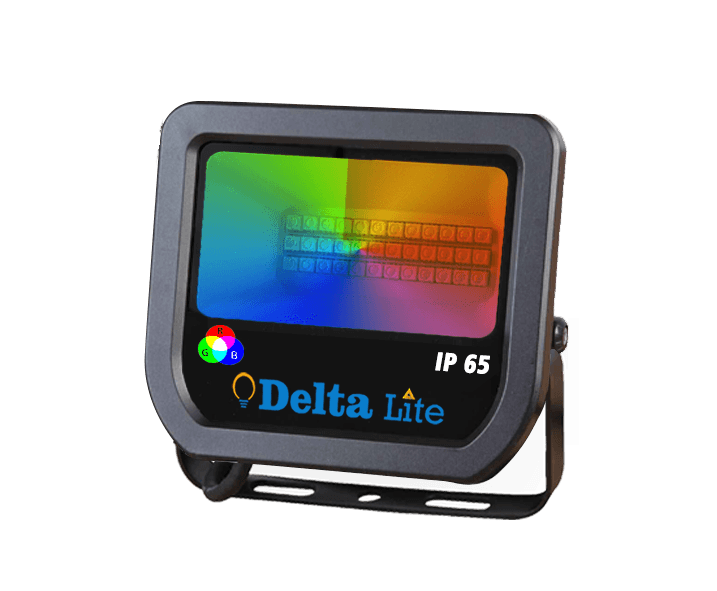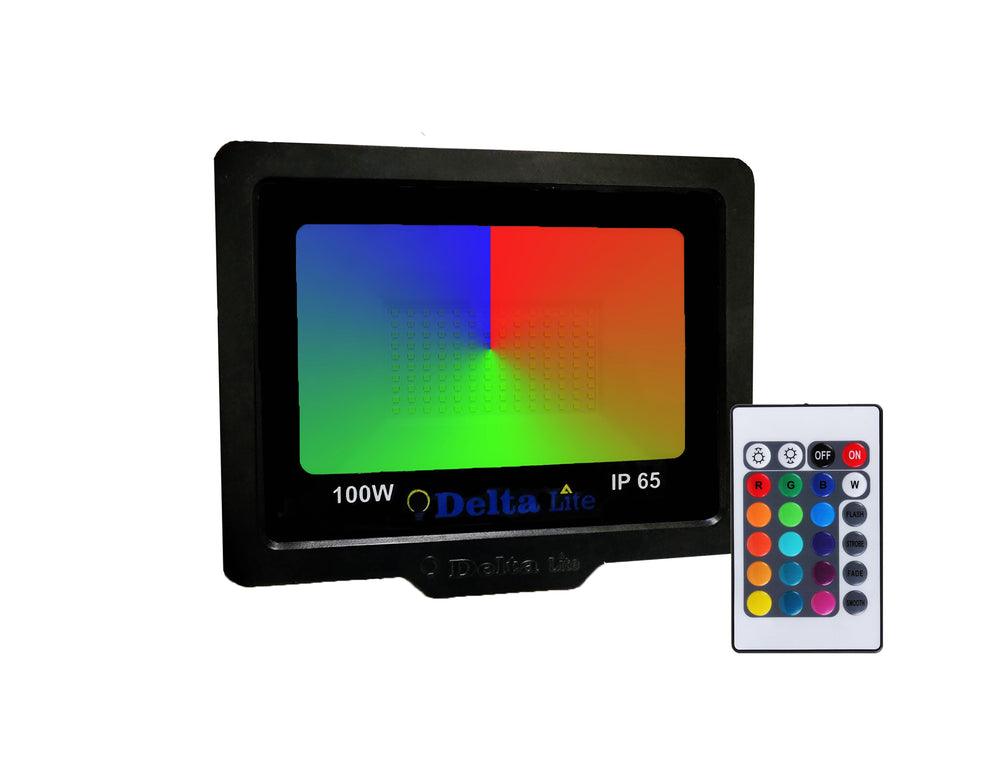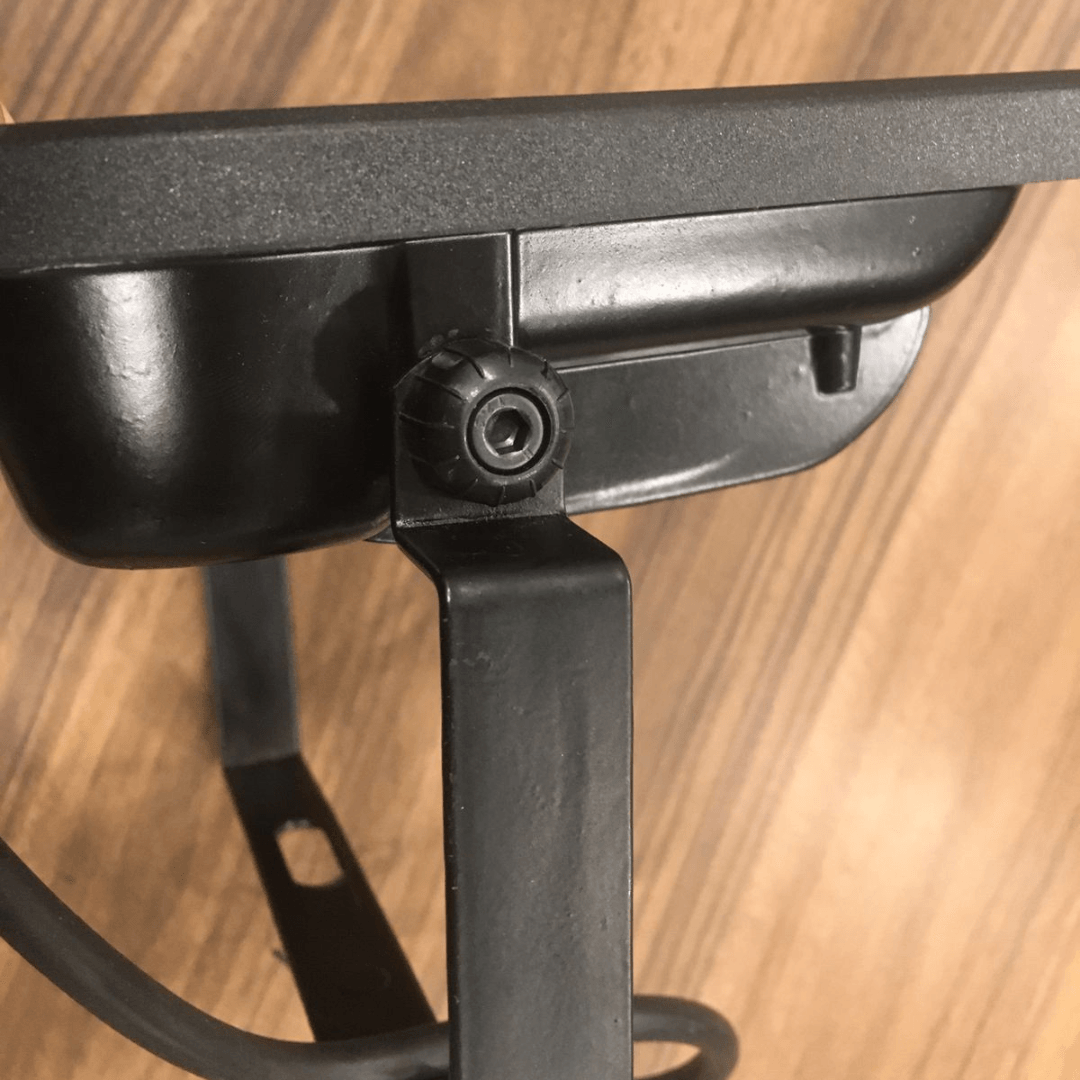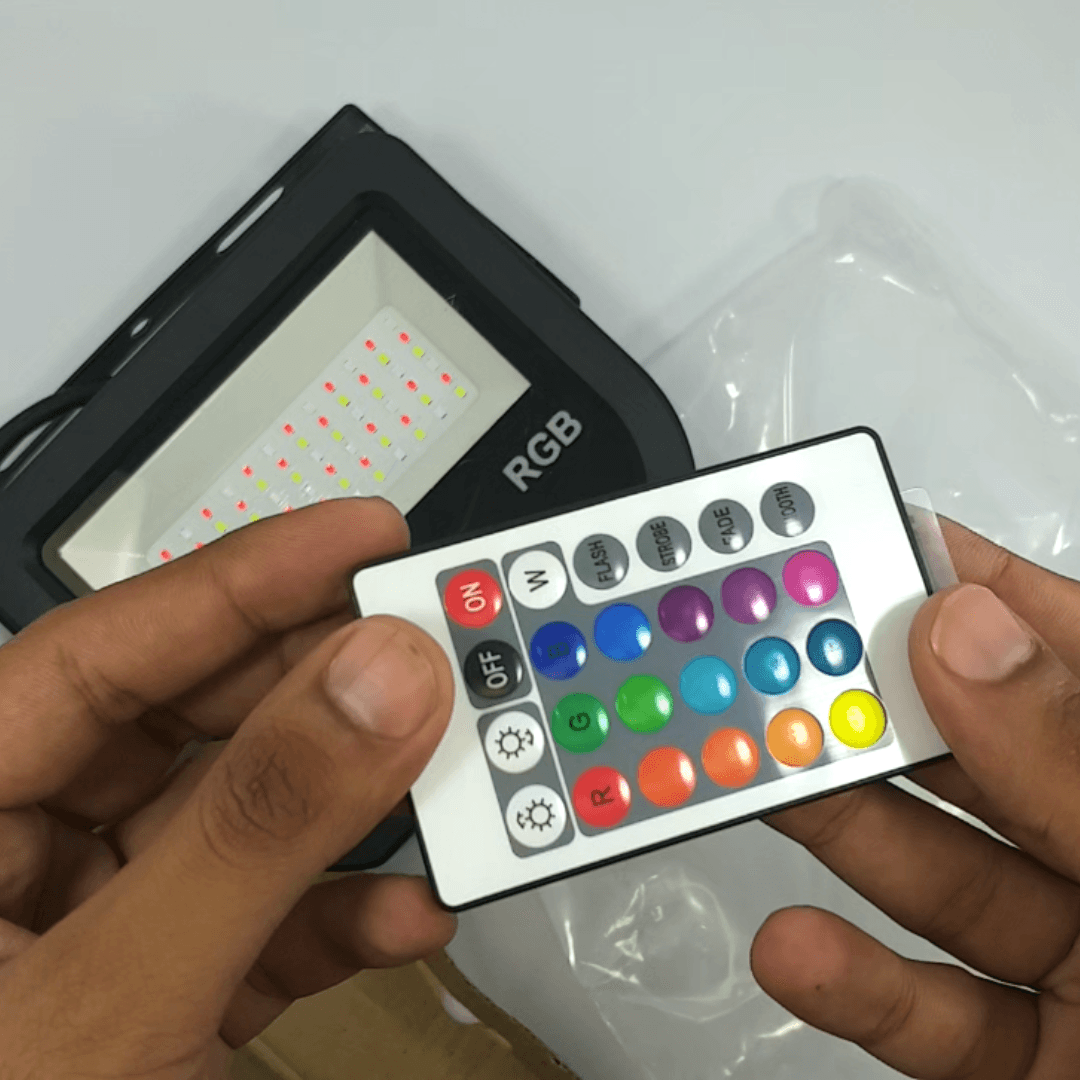 100w led RGB flood light with 16 color with remote control
100w led RGB flood light with 16 color with remote control
Order not received
My order still not received.please update my order at my contact no.thanks
Best Party Light
Party at home was hit with these lights. Colors dance with music, remote magic. Easy to set up, no stress.
Making My Room Brighter
I Bought them for party, now I kept this in room. Many colors make happy vibes.
My Building is Shining
Used lights for building decoration. Now, my building is attracting all people towards it.